1/22/20 - Winter Vacation Time is OVER!! Back to work!
This is the downside of doing business with a small business. Sometimes these lazy bums take time off, and there aren't backup people to take their place.
But that's all behind us now. ;-)
There will be a newsletter coming out today or tomorrow, (the 22nd or 23rd), announcing some discounts and specials and whatnot. If you're already a subscriber, keep an eye out for that. If you're not, scroll down to the bottom of the page and subscribe to the award winning* Nearly Monthly Newsletter. It's brilliant. Well, more accurately, it's usually pretty short. And rather infrequent. 
*by "award winning" I mean that I've printed out a very impressive Certificate of Excellence for myself. The newsletter was nominated numerous times, (again, by me) and finally won! 2020 is my year, baby! ;-)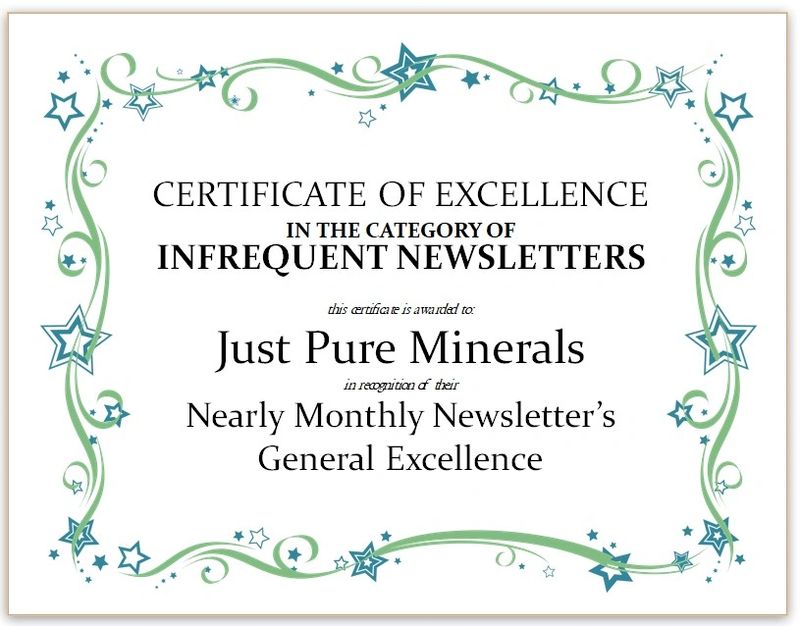 It's beautiful. I have so many people to thank - I don't even know where to begin...