NEWS - 2 Special, End-of-Summer Offers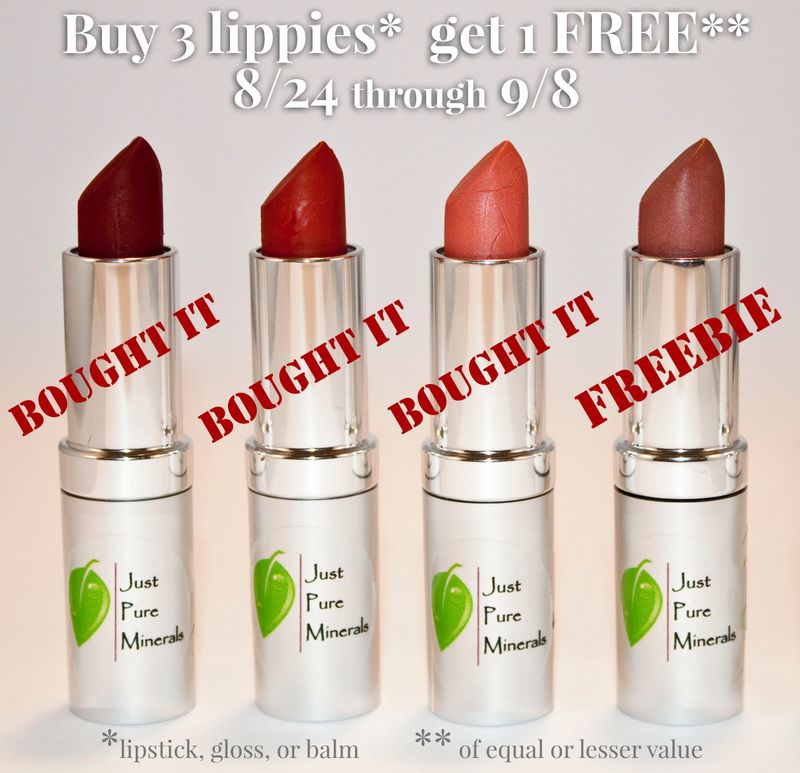 All Lip Products are 
This special applies to all full size lip products:
- Lipstick

- Tinted Balm
- Lip Gloss
- Clear Balm
They don't all have to be the same product or color, obviously. And there's NO NEED for a coupon code for this one!
HOW: Purchase 3 lip products, and where you type in sample choices and stuff, type in your choice for your free full size lippy. The freebie must be of equal or lesser value than each of the other three purchased.

Example: buy 2 lipsticks and 1 gloss, and choose a tinted balm or gloss as the free item.


What NOT to do: buy 2 lipsticks and 1 gloss, and choose a lipstick as the freebie. If you want 3 lipstick and one gloss, the gloss would be the free one because it's the lower price. Basic BOGO-type rules apply. ;-) 

QUESTION: Do I get a free sample with each of my full size lippies, including the freebie?
ANSWER: HECK YEAH YOU DO!!!  So, technically, you're saving up to $14.45 with this special!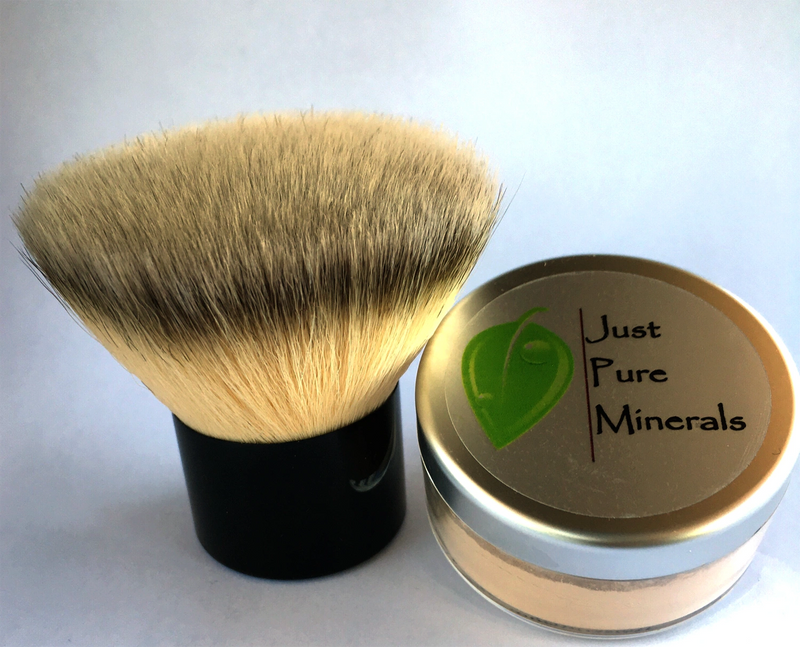 Free Flat-Top Kabuki Brush with $50 Purchase

$15 VALUE!
This cruelty-free brush is soft as fluffy bunny feathers. You'll feel like you're applying your foundation with angel wings.
It's soft, is what I'm getting at.
HOW: Order a total of $65
including
the
flat top kabuki
, and use the coupon code FREEBRUSH to have $15 deducted from the total! :-D WOO!
Supplies of these are limited, and when they're gone, this special is over. :-/