About Us

At Just Pure Minerals, all of our cosmetic products are handcrafted and packaged in Boise, Idaho.
We are a small company, determined to provide the finest quality cosmetics to real women who want to be as beautiful as they can be, without using harmful ingredients such as synthetic preservatives, bismuth oxychloride, nano-particles, synthetic dyes and fillers found in traditional cosmetics.

Another non-traditional, wacky concept we follow is that we won't discontinue our core products. Ever. Don't you hate it when you finally find a foundation you love, and you use it, and go back for more only to find that they don't make it any more??

AAAUGHHH!

Then you have to buy and try several new products before you find one you can stand again... (see photos below from my personal experience with this...) We suspect most cosmetics companies make a large percentage of their money on products people buy and ultimately have no use for. That's why they discontinue products. It's more profitable to have their customers trying new things all the time.

We don't play that game.

Since we make the products in small batches, we have the freedom and flexibility to continue making products forever - or for as long as the ingredients are available for us to buy and there's breath in our bodies. Large companies can't do that, because they have to keep their cost per item low by producing gargantuan quantities of each product. 

Something about profit, or whatever...?

Meh. We don't claim to be business geniuses over here. 
We simply want you to have what you want, 

when you want it, 

for as long as you want it, 

at a great price. 

Is that so hard? 
---
Take a Trip Down Memory Lane with Jo

---
Below are photos of my accumulation of makeup that was never quite right. I would never throw things away until I started making my own stuff. (You know the feeling. It might somehow become useful later...)
Here are a zillion foundations that were NEVER the right color, and usually wrong in other ways as well.  This isn't a case of the perfect foundation being discontinued. There never was a perfect color for me until I made it.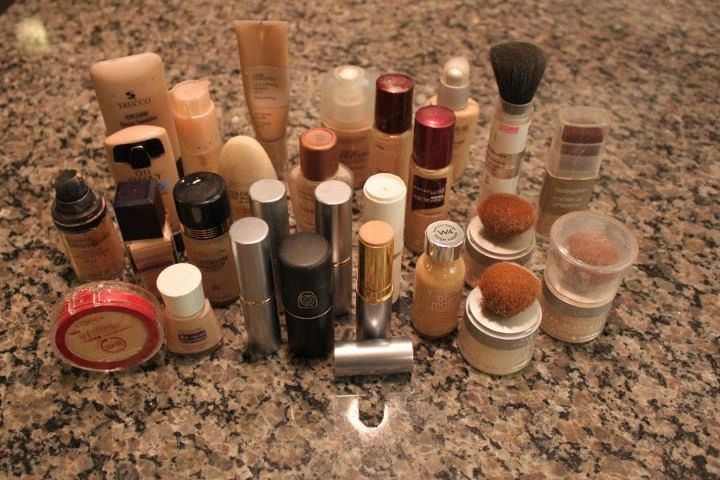 ...AAAAND here are a zillion lip products that were mostly not great. (If they had been great, I would have used them up and there would have been nothing to photograph except the current one in use.) Many of these are definitely attempts at replacing other lippies that had been discontinued. Others I bought because I was always looking for just the right color.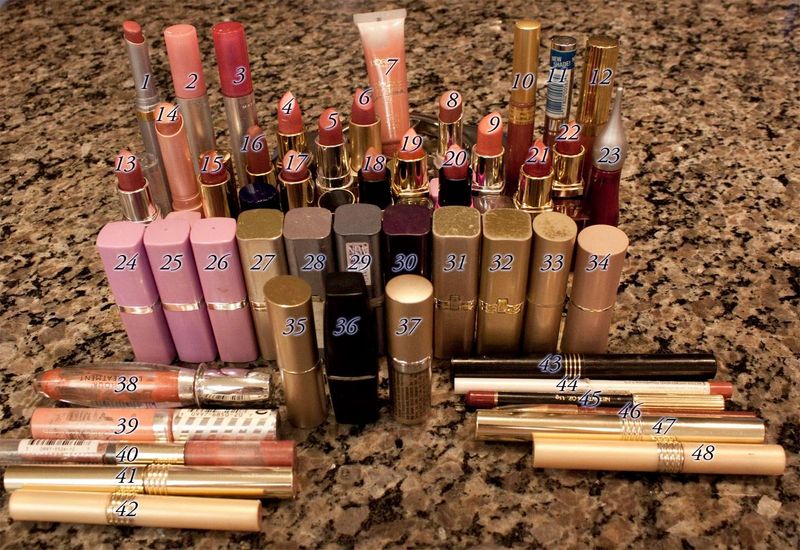 These photos were part of a contest - the goal was to guess how many old foundations and lippies I had in my bathroom drawer. Whoever guessed the closest won something fabulous. Good times.
 :-)  Jo